Own a C3 Wellness Spa Franchise
C3 Wellness is privileged to serve communities by providing services that better the health and wellness of our clients.
To expand our brand concept and company mission, we created our own franchise and developed our Spa Family of Franchisees so that others can share the benefits of holistic health within their own communities. C3 Wellness Spa is currently expanding nationwide.
The Benefits of Owning a Franchise
If you're looking to create a solid business foundation and achieve your financial goals – look no further.
The C3 Wellness Spa Franchise offers unique membership options that create a steady revenue stream, lower marketing costs, and increase capacity. Whether you are a spa visitor or a spa professional, with C3 Wellness Spa you'll have a franchise that you're proud to own and profit from!
Many entrepreneurs start a business and spend too much time correcting mistakes or discovering practices that don't work – this is a waste of time and money. A smarter option is to purchase a franchise with a business model that has been tested and proven to be successful, like ours.
For more information about owning a C3 Wellness Franchise, visit https://c3wellnessfranchise.com/ and learn more about our life-changing opportunity!
Give the gift of relaxation and rejuvenation.
Give the gift of glow with a C3 Wellness Spa gift card. Treat your friends and family to their favorite services, from a rejuvenating chemical peel to the gift of healthier skin with an IV infusion. Our gift cards are the perfect way to show someone how much they mean to you.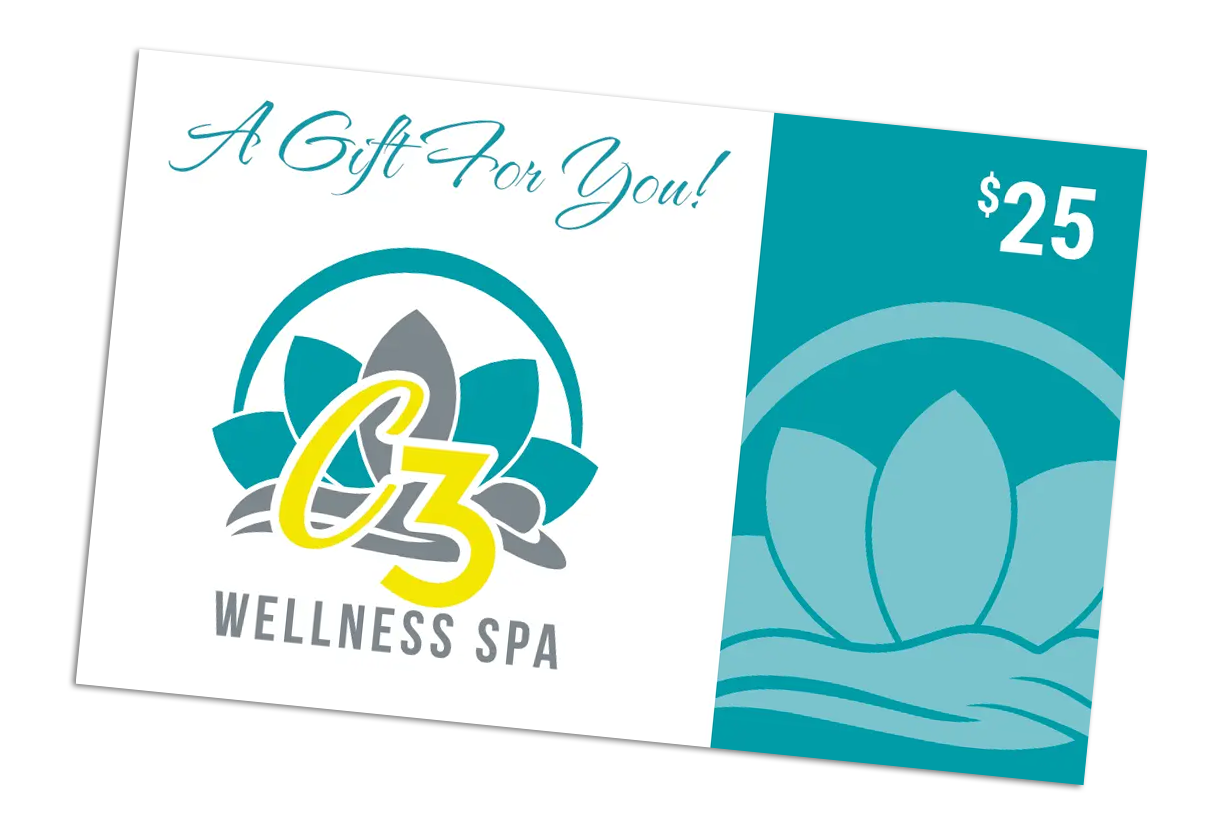 We accept major medical insurance and VA benefits for massage therapy, physical therapy, and acupuncture patients.
Set aside time to pamper yourself every month with one of our VIP memberships that include treatments and discounts.
Select any of our services to use as you like, or if you're not running low on "me time," share them with a friend or spouse.