Find Your Blissful Moments.
Our holistic approach to bodywork and skin services encourages total body restoration and personal transformation. Our reinvigorating treatments are designed to calm your nerves and stir your spirit.
We accept major medical insurance and VA benefits for massage therapy, physical therapy, and acupuncture patients.
Set aside time to pamper yourself every month with one of our VIP memberships that include treatments and discounts.
Select any of our services to use as you like, or if you're not running low on "me time," share them with a friend or spouse.
Practice the art of relaxation with a full site suite of spa services that will refresh and revitalize you.
Our treatment specialists weave together healing modalities to provide lasting cosmetic solutions and temporal physical well-being.
Tai Chi and Hot Yoga help increase flexibility, enhance strength, and improve balance and coordination skills. Not to mention they help melt away stress and anxiety too.
Improve joint mobility, strength, and proprioception through massage and manipulation by our licensed therapists.
Located in the greater Kissimmee area, C3 Wellness Spa is devoted to skincare, anti-aging, and rejuvenation. Our treatment options will help you look and feel your best.
Give the gift of relaxation and rejuvenation.
Give the gift of glow with a C3 Wellness Spa gift card. Treat your friends and family to their favorite services, from a rejuvenating chemical peel to the gift of healthier skin with an IV infusion. Our gift cards are the perfect way to show someone how much they mean to you.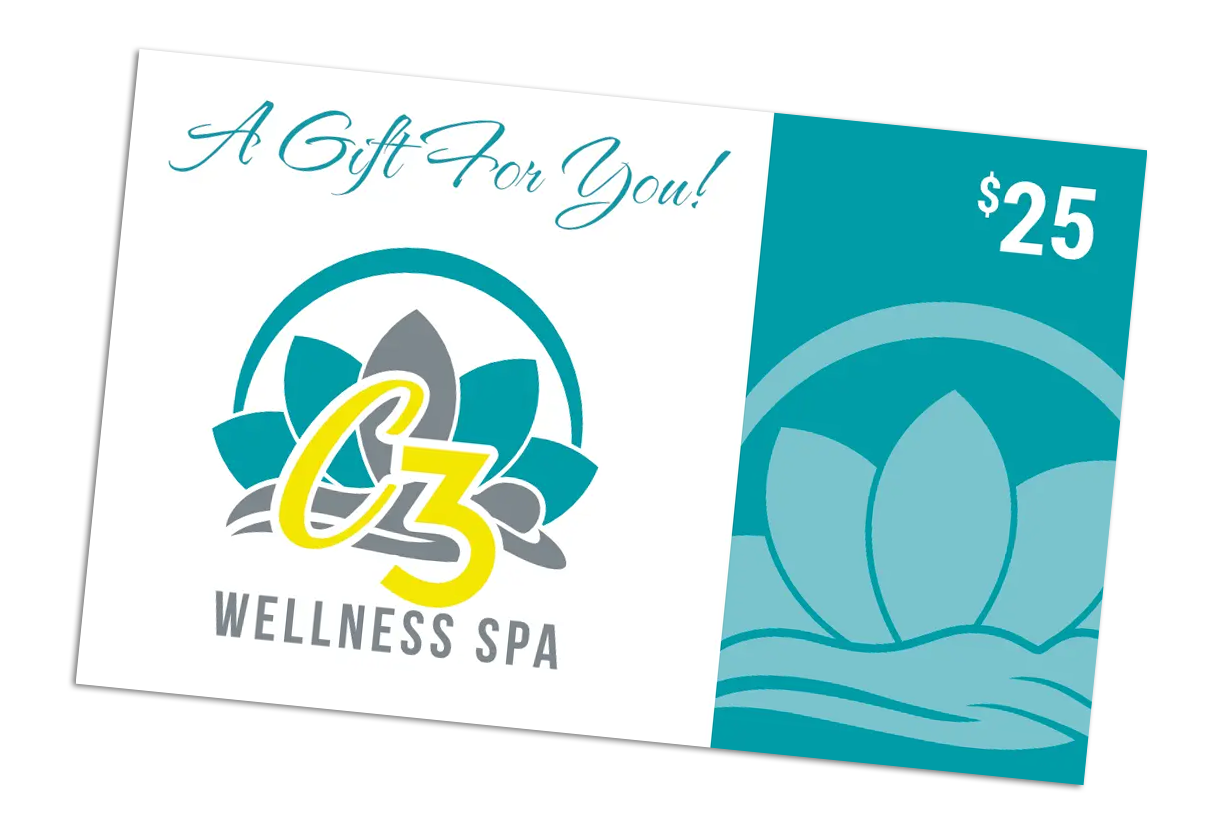 Hours
Monday - Friday | 8AM - 8PM
Saturday | 9AM - 6PM
Sunday | CLOSED
Hours
Monday - Friday | 8AM - 8PM
Saturday | 9AM - 6PM
Sunday | CLOSED